Kids Golf
November 9, 2019
Family Golf
November 13, 2019
WE CUSTOMIZE each Golf lesson in order to help each player develop their best qualities and potential. To get the best result we use video footage (video analysis), CAPTO sensor, FLIGHTSCOPE X2, K-MOTION. Here you can find all the information to make the right choice.
Package of 10 lessons of 1/2 hour € 300.00
1 hour of Individual lessons 55,00 € | 1 hour of lessons for 2 people € 65.00 | 1 hour of Group lessons (4-5 people) € 90.00
---
CAPTO:
THE SENSOR THAT WILL CHANGE THE WAY YOU PLAY GOLF, FOREVER
Keeping up with the evolution of the game brought me to discover, know and become a Precision certified instructor for CAPTO technology. This evolution of Solid Putter, designed and produced by Precision, is a sensor that can accurately transmit data regarding the movement of the club, providing useful information about angles, accelerations, speed, vibrations and even muscular rigidity during the swing. With this system it is possible to obtain precise measurements even during normal training sessions on the putting green, or even during actual game, evaluating how the player reacts to the different game conditions: first or second putt, downhill lies, short or long putt and so on.
TECHNICAL SPECIFICATIONS:
All parameters are detected and displayed in real time on laptops on the green.
The collected data is saved and then processed for statistical analysis of performances, offering an exceptional data acquisition frequency..
The sensor communicates with the laptop within a 50-meter radius,therefore allowing you to play freely on the the putting green.
The LEDs on the sensor inform the system and battery status.
It is easily applied in 1 minute on all putters.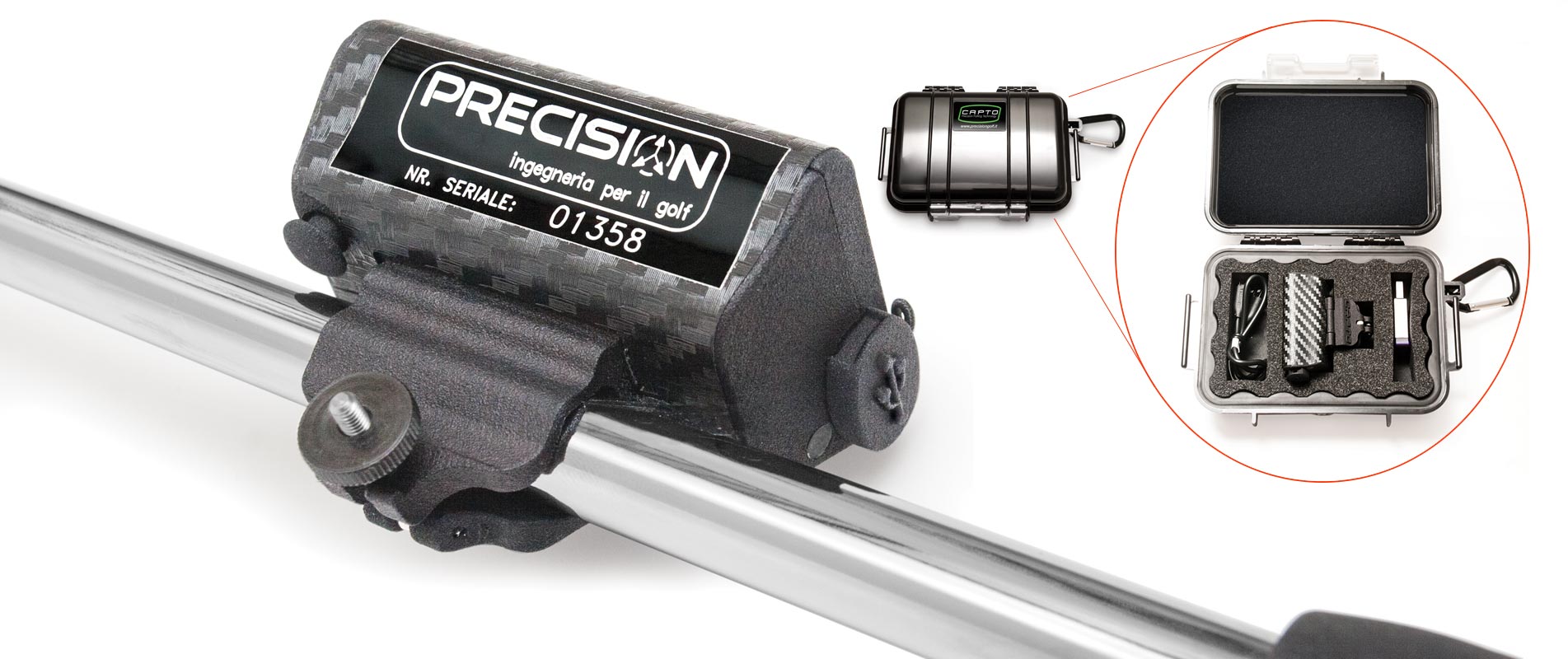 ---
FLIGHTSCOPE X2
Engineered to perfection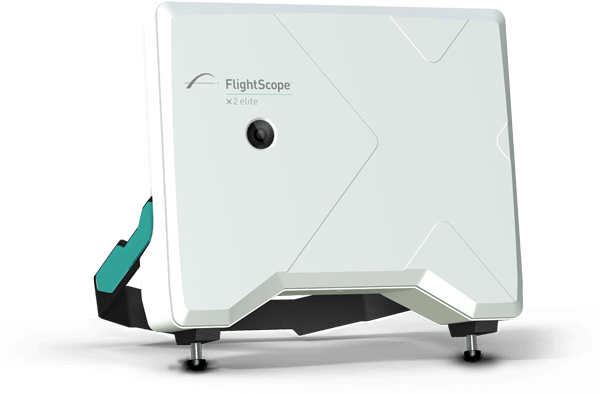 At the heart of FlightScope are state-of-the-art technological progress, introduced by our expert engineers who have been developing military location radars since 1989.

FlightScope is not only the first radar in the world for 3D-phased Vector detection for golf, but we are also considered leaders in our field because we beat our competitors in all aspects, ranging from design, to production, to worldwide support.
---
Takes advantage of the power of X2 with our advanced software.
Represents the state of the art in golf measurement technology.
Benefits that make investing in this technology an easy decision
It's accommodating because::
1 - Works perfectly both indoors and outdoors and in all weather conditions.
2 - Has the possibility of measuring 27 unique data of club, ball and swing.
3 - It can be used for club selection and setting, golf instruction and game improvement.
It's Reliable because:
1 - It's precise, robust, reliable and consistent, with very little maintenance required.
2 - It analyzes data with an ultra-high-speed camera; the X2 offers unparalleled precision.
---
K-MOTION IS YOUR 3D TOOLBOX
AND PLAN FOR SUCCESS
---
Biofeedback Tools
Patented audio and visual cues guide the athlete through the swing to create deeper understanding, accelerate learning and make movement patterns permanent.

Tiles
As the athlete swings, the 3D data displays on the screen in real-time. It's the launch monitor for the body.
Evaluation Reports
Easy-to-understand reports that objectively show how an athlete swings, compares them to their peers and pros and pinpoints areas for improvement.

Graphs and Other Reports
For the advanced user, we have graphs and other reports that let you dive deep into the kinematic sequence and positional data for key body segments.



---
Contact us,

choose from the list what lessons you want to do!!!